Mark Combs
23 April 2016 App Feed E.P.I.C. Voyages Podcast
---
EPIC Voyages Radio Reconstructs the Final Days Before Noah's Flood with "End the Beginning" Author Mark Combs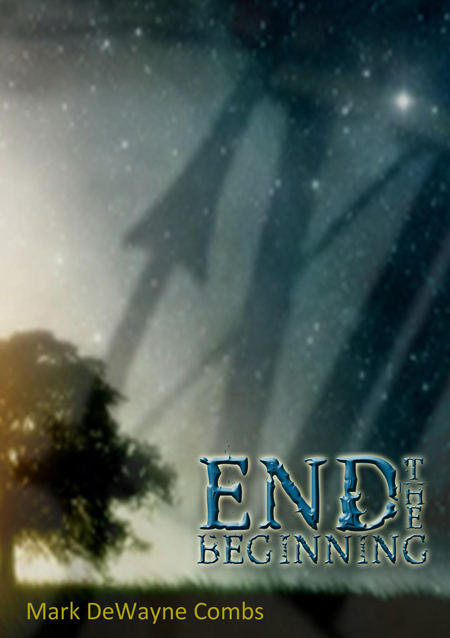 Monday, April 18th, 2016 at 9 pm EDT, EPIC Voyages Radio's Dr. Aaron Judkins reaches out to End the Beginning author Mark Combs for answers to what the Earth looked like before Noah's flood.
MARK COMBS
Mark is a critical investigative researcher who is fascinated by Ancient Mysteries, Biblical History and the Origins of Man. He is an author, public speaker, blogger and publisher. His first book, End The Beginning, takes a critical look at the well-known and not-so-well-known details of Noah's Flood. Released in January 2015, it explores dynamic reasoning as to why the world had to be destroyed and the possibility of how it may have happened. Book #2, My End of the Circle, explores controversial religious arguments as well as important questions that are most often overlooked entirely.
End the Beginning
What if I told you that the world you know today
isn't the world that used to exist?
Cross referencing historical texts from a number of ancient civilizations with modern day scientific theory, END THE BEGINNING pieces together the backstory of life before Noah's Flood and seeks answers to the question of why the entire world and all of its inhabitants were destroyed.
After connecting puzzle piece after puzzle piece in an effort to project what series of events may have triggered the devastation, the book then questions how the events of Earth's past paint a portrait of mankind's future – markcombsauthor.com
Noah's Flood
Over the millennia, the legend of a great deluge has endured in the biblical story of Noah and in such Middle Eastern myths as the epic of Gilgamesh. Now two distinguished geophysicists have discovered a catastrophic event that changed history, a gigantic flood 7,600 years ago in what is today the Black Sea.
Using sound waves and coring devices to probe the sea floor, William Ryan and Walter Pitman revealed clear evidence that this inland body of water had once been a vast freshwater lake lying hundreds of feet below the level of the world's rising oceans. Sophisticated dating techniques confirmed that 7,600 years ago the mounting seas had burst through the narrow Bosporus valley, and the salt water of the Mediterranean had poured into the lake with unimaginable force, racing over beaches and up rivers, destroying or chasing all life before it. The rim of the lake, which had served as an oasis, a Garden of Eden for farms and villages in a vast region of semi-desert, became a sea of death. The people fled, dispersing their languages, genes, and memories. – Amazon.com
Tune in this Monday at 9 pm eastern for a shocking look at the Earth before Noah's flood, right here on the Inception Radio Network.
Podcast: Download
Subscribe: Apple Podcasts | Android | Email | Google Play | Stitcher | RSS
---