Ben Mezrich
19 September 2016 App Feed E.P.I.C. Voyages Podcast
---
Ben Mezrich's Best Safety Tips on Navigating America's UFO Highway
Monday, September 19th, 2016 at 9 pm EDT, EPIC Voyages Radio kicks into high gear as the industrious truth-seeking sleuth Carole Carle invites "The 37th Parallel" author Ben Mezrich to give us answers about the real truth behind America's UFO Highway.
BEN MEZRICH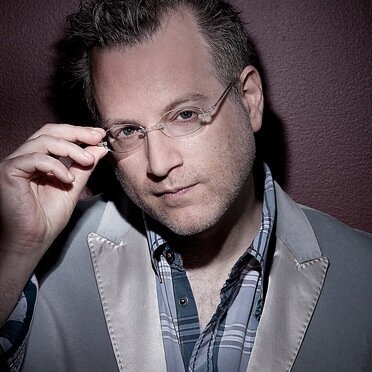 Ben Mezrich has created his own highly addictive genre of nonfiction, chronicling the amazing stories of young geniuses making tons of money on the edge of impossibility, ethics, and morality.  With a writing career spanning 19 years, wonderboy Mezrich has authored sixteen books, with a combined printing of over 4 million copies, including the wildly successful Bringing Down the House: The Inside Story of Six M.I.T. Students Who Took Vegas for Millions, which spent sixty-three weeks on the New York Times bestseller list, and sold over 2 million copies in fifteen languages.
His book, The Accidental Billionaires: The Founding of Facebook, a Tale of Sex, Money, Genius and Betrayal – debuted at #4 on the New York Times list and spent 18 weeks in hardcover and paperback, as well as hit bestseller lists in over a dozen countries. The book was adapted into the movie The Social Network –written by Aaron Sorkin and directed by David Fincher – and was #1 at the box office for two weeks, won Golden Globes for best picture, best director, best adapted screenplay, best score, and was nominated for 8 Oscars, winning 3 including best Adapted Screenplay for Aaron Sorkin. Mezrich and Aaron Sorkin shared a prestigious Scripter Award for best adapted screenplay as well.
While writing these true stories, he has been afforded access to worlds seldom talked about. During his research for Bringing Down the House, he taped $250,000 to his body and smuggled it through airport security with some of the most notorious card-counters in the world, getting to taste the lifestyle of the Las Vegas high roller upon arrival. While writing Ugly Americans, he visited exclusive "Japanese Only" underground sex clubs in Tokyo and juggled roadblocks and run-ins against the Japanese mafia.
Podcast: Download
Subscribe: Apple Podcasts | Android | Email | Google Play | Stitcher | RSS
---