Dianne Collins & Judy Cali
9 December 2015 App Feed NightVision Radio Podcast
---
Are We Hearing Alien Messages from Hollow Earth?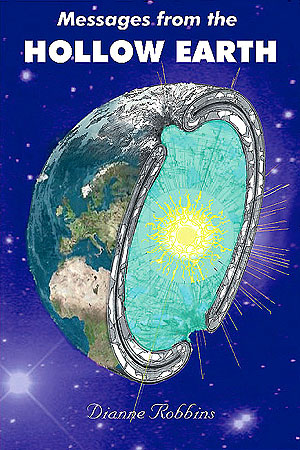 Thursday, December 9th, 2015 at 10:30 pm EST, the resolute seeker of truth, René Barnett of NightVision Radio sheds light on Dianne Robbins and Judy Cali's Hollow Earth theory which alleges the existence of a hidden advanced civilization inhabiting the Earth's core.
DIANNE ROBBINS 
Dianne Robbins continues her connection to the civilizations of Inner Earth, the Elementals and Nature Kingdoms for over 25 years. Her transmissions connect our hearts to the hearts of Beings in advanced civilizations, Whales, Dolphins, the Tree People, the Crystal Nation and Earth's Elemental Kingdoms.
In service to Earth, Dianne continues to provide her channelings to keep people informed of the vital link between our surface world and other realms of existence who share our planet with us. As we merge our consciousness with these other realms, our perceptual range expands and our inner sight opens.
"As a child, I used to stand outside and look up at the night sky, and wonder where, in the starry heavens above, was my home. In 1990, when I was listening to music of the Moody Blues and heard their song "I Know You're Out There Somewhere," it suddenly flooded me with memories and I instantly knew there was a whole other world out there, just waiting to communicate with me. I began a process of meditation that reawakened me to the remembrance that I am a telepathic receiver and transmitter for the Inner-Earth terrestrials, Cetaceans, Crystal Kingdom, Tree People and Nature Kingdoms. I also awakened to my divine mission and role for this lifetime…" [Dianne Robbins]
JUDY CALI
Judi Cali was born in 1946, in Los Angeles, California, City of Angels, at Queen of Angels Hospital & has been experiencing Angels ever since. At 3 years old, she was one of the 1st children to have Open Heart surgery & had her first near death experience. Judy talked with Ascended Master Jesus & he showed her a new baby brother to be born in 6 months with club feet. Judy decided to return to her body. She started experiencing healing energy in her hands & was guided to put her hand on people's hearts and send love.
Lemurian High Priest of Telos, Adama of Inner Earth, asked Judy to come to Mount Shasta to help form a community called Heart to Heart. She & Karma honored the call of the mountain and their Lemurian Family & moved to Mount Shasta, Ca in July 2009. Judy absolutely loves sharing her gifts & talents of her Sacred Heart with others thru teaching, guest speaking and doing personal Intuitive Readings, Healing & Channeling work with people all over the world.
So tune in this Thursday at 10:30 pm eastern for ground-breaking news on Hollow Earth and its world of aliens inhabiting the Earth's core, right here on the Inception Radio Network.
Podcast: Download
Subscribe: Apple Podcasts | Android | Email | Google Play | Stitcher | RSS
---