Angela Lynne Gibson
16 December 2015 App Feed Podcast Truthfunders Radio
---
TruthFunders Radio Plugs into a Higher Dimension with Intuitive Medium Angela Lynne Gibson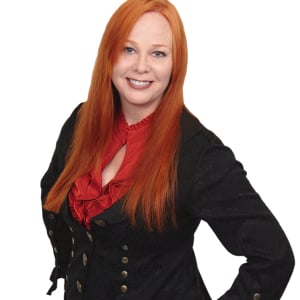 First on Wednesday, December 16th, 2015 at 9 pm EST, the adroit duo of TruthFunders Radio, Art Webb and Mark Schwartz looks to intuitive medium Angela Lynne Gibson for teaching tools to help focus on the unconscious or subconscious blocks that are obstructing well-being, balance and personal growth.
ANGELA LYNNE GIBSON

Angela Lynne Gibson – Hi there. I'm Angela. I am an Intuitive Medium, host of Transpersonal Radio, and co-host of the award-winning television show Paranormal Insights with Joseph Ernest Martin.

I help psychics and mediums own their abilities, reach their full potential, get consistent, high-paying clients, and be profitable in their purpose.

What I find is people are becoming more and more aware that they have abilities, but the challenge is they need guidance and mentorship in developing those abilities fully.

I also find that psychics and mediums are often reluctant and out of their comfort zone attracting clients and asking for money.

What they really want is to be the "kick ass" mediums and psychics they are without apology while attracting more clients and having a successful business.

I didn't always want to admit I'm psychic, so I decided to go to medical school. I presently hold a Bachelor of Science in Biology PreMed from the University of Colorado – Denver, taught Anatomy, Physiology, and General Biology labs for UC Denver, and got accepted to medical school.

I didn't want to be the weirdo who talks to dead people… so I matriculated into and completed one year of the Masters in Forensic Science Program at the University of California – Davis and went through the Sacramento County Sheriff's Academy.

I am currently completing a PhD in Transpersonal Counseling and D.D. (Doctor of Divinity) degree in Metaphysical Sciences and Counseling.

I have been interested in the Metaphysical Sciences most of my life. When I was two years old I was in a car accident on the Autobahn in Amersfoort, Holland. My mom and dad both went through the windscreen. My mom died at the scene. Though I was born with the capacity to communicate with disembodied spirits, that event was a catalyst for opening my ability to channel and connect with those who have left their physical bodies.

At a very young age my maternal grandmother began teaching me more about spirit communication and astrological planetary aspects and their influence on daily life. I am able to connect with the Higher Self that comes from the Soul Level to reveal truths, issues or unfinished business that prevents progress and healing.

With experience in the corporate world, medicine, law enforcement, metaphysics, and the sciences, I have a wide array of interests, awareness, knowledge and skills. I believe that all existence is based on interaction of energy and that the metaphysical world has a strong influence in any area of life, regardless of fields of interest or life choices.
Tune in this Wednesday at 9 pm eastern for clarity and advice from an intuitive medium, right here on the Inception Radio Network.
Podcast: Download
Subscribe: Apple Podcasts | Android | Email | Google Play | Stitcher | RSS
---