Jim Carten & Richard Shaw
27 February 2016 App Feed E.P.I.C. Voyages Podcast
---
EPIC Voyages Radio Shine a Light to Richard Shaw's 'End of Darkness' Documentary on Torah Codes along with Pilgrim Expert Jim Carten.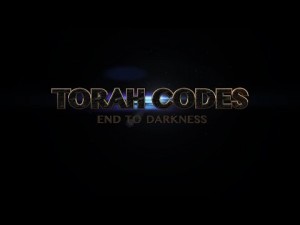 Monday, February 22nd, 2016 at 9 pm EST, EPIC Voyages Radio's Aaron Judkins learned about connection between world events and the description hidden within the Torah Codes from Richard Shaw's 'End of Darkness' documentary and Jim Carten.
RICHARD SHAW
Richard Shaw is the director and producer of the Watchers catalog of DVDs, Richard Shaw is a pioneer in non-linear editing techniques. He founded Z Post in 1994, and is nationally known as an industry specialist in the field of computerized digital non-linear editing. Shaw was Vice President of Digital Solutions, Atlanta, (DSI) and was one of the founders of the company. DSI specialized in digital editing, 3D animation and compositing for post production house…
JIM CARTEN
Jim Carten has been called by some a renaissance man. Jim's accomplishments are many and varied. Physically, Jim is average in size and shape. He was notably born with two silver dollar-size circular red patches: one over his heart chakra and one over his sixth chakra between the eyes. Through research Jim found out that these were the marks of a "sensitive". This was also verified by a Guru from India. Sensitives can feel energies that other cannot.
Born in New York, Jim spent his formative years living in East Harlem; a harsh environment where every day was a fight for survival. After junior high he moved to the Bronx; not as harsh but still dangerous. This environment encouraged him to learn the martial arts. After studying with many masters – including David Carradine – he earned a 2nd Degree Black Belt in mixed martial arts; Chinese Shaolin Kung Fu, and Wing Chun.
Always on his mind were the big questions. Who are we? Where did we come from? What was our purpose? After high school, Jim won a scholarship to Hunter College where he earned a degree in Science; the first in his family to graduate from college. After four years, Jim decided to go for his teaching degree and taught secondary science for seven years…
Listeners tuned in on Monday at 9 pm eastern to find out whether there are hidden predictions outlined in the sacred text of the Torah, right here on the Inception Radio Network.
Podcast: Download
Subscribe: Apple Podcasts | Android | Email | Google Play | Stitcher | RSS
---