Robert Homrich
13 November 2015 App Feed NightVision Radio Podcast
---
Vitruvian Code Marshall Searches for the Holy Grail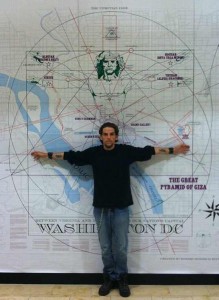 Thursday, November 12th, 2015 at 10:30 pm EST, the resolute seeker of truth, René Barnett of NightVision Radio enlist in Robert Homrich's Vitruvian Code infantry that is set on uncovering the Holy Grail.
ROBERT HOMRICH
Robert Homrich is the author at The Vitruvian Code and works at CEO & Founder at Epic Proportions Film Productions.
So tune in this Thursday at 10:30 pm eastern for a night a mystery and intrigue, right here on the Inception Radio Network.
[wp_ad_camp_1
Podcast: Download
Subscribe: Apple Podcasts | Android | Email | Google Play | Stitcher | RSS
---