Robert W. Sullivan
10 April 2015 App Feed NightVision Radio Podcast
---
Reach the Royal Arch of Enoch in the Freemason Hierarchy
Thursday, April 9th, 2015 at 10:30 pm EDT, join the resolute seeker of truth, René Barnett of NightVision Radio as she delves into the world of esoterica to explore Robert W. Sullivan's research into freemason folklore and the Royal Arch of Enoch.
ROBERT W. SULLIVAN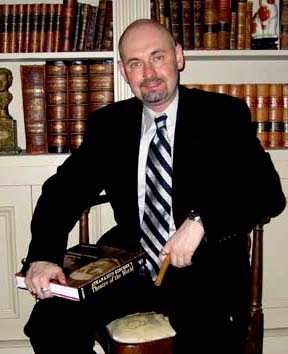 Robert W. Sullivan is a philosopher, historian, antiquarian, jurist, theologian, writer, and lawyer; The Royal Arch of Enoch is his first published work and is the result of twenty years of research. Mr. Sullivan received his B.A. from Gettysburg College in 1995, having spent his entire junior year studying European history at St. Catherine s College, Oxford University.
He received his J.D. from Widener University (Delaware Campus) in 2000. He studied International Law and Jurisprudence at Trinity College, Oxford University. Mr. Sullivan is a Freemason, having joined Amicable-St. John's Lodge #25, Baltimore Maryland in 1997; he became a 32nd degree Scottish Rite Mason in 1999, Valley of Baltimore, Orient of Maryland. A lifelong Marylander, he resides in Baltimore.
Podcast: Download
Subscribe: Apple Podcasts | Android | Email | Google Play | Stitcher | RSS
---