Phil Kava
29 June 2016 App Feed California MUFON Radio Podcast
---
This is what a Man who launches a Super Scientific Journey uncovers about Energy Healing and the UFO Industry
Wednesday, June 29th, 2016 at 11 pm EDT, the genial prolocutor and voice of California MUFON Radio, Lorien Fenton returns with UFO researcher and energy worker Phil Kava. Phil reveals his findings on Extraterrestrials, Multiple Dimensions, Energy Healings, Quantum Physics, and the UFO Industry during his Super Scientific Journey.
PHIL KAVA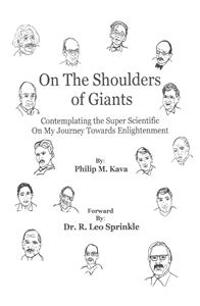 is an independent researcher and author who has had a lifetime of paranormal experiences, including, at least, fifteen years as an ET experiencer.
Phil has been researching energy healing since the age of nineteen, when he discovered his grandfather was a faith healer back in the foothills of the Appalachians of Pennsylvania during the early 1900's.
 The Super Scientific Journey – Is it Energy Healing?
I believe that energy healing is all about healing the energy body; because, I believe the energy body is what we truly are.

I feel, if you heal the energy body the physical body will be allowed to heal more easily. 
But what is the energy body? What is the physical body?
I believe quantum physics could describe "our physical bodies as: 
"an ever changing collection of Fermions and Bosons, 
vibrating within  spin rates which allow us to conceive and participate in the  'material word'." 
Everything is Energy!

– philkava.com
Is there a connection between Energy Healing and the UFO Industry?
An unidentified flying object, or UFO, in its most general definition, is any apparent anomaly in the sky that is not identifiable as a known object or phenomenon. Culturally, UFOs are associated with claims of visitation by extraterrestrial life or government-related conspiracy theories, and have become popular subjects in fiction. While UFOs are often later identified, sometimes identification may not be possible owing to the usually low quality of evidence related to UFO sightings (generally anecdotal evidence and eyewitness accounts). – wikipedia.com
Tune in every Wednesday at 11 pm eastern to participate on another exciting discussion about UFOs, Aliens, and Conspiracies, right here on the Inception Radio Network.
Podcast: Download
Subscribe: Apple Podcasts | Android | Email | Google Play | Stitcher | RSS
---